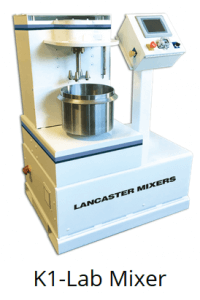 Our last post focused on our experience in concept testing and how it applies to our high shear mixer sample testing process. This post will dig in a little deeper and provide insight into the breadth of data we provide to our customers when they commission Lancaster Products to provide sample testing for them. Over the past 30 years, we have collaborated with our customers to perform proof of concept testing in our K1 laboratory mixers for thousands of materials samples. The desired outcome of the testing is customer dependent but typical requirements are along the lines of pelletizing/granulating to specific size ranges and desired yields, mixing to achieve homogenization, or reduced reaction times of existing processes. Outcomes provided are 1) proof of concept in achieving the desired product, and/or 2) optimization of the current mix processes. Our engineers perform the tests in our controlled laboratory, log all key information in our database, and share all data with our customers for future reference. Below is a list that summarizes some of the information we collect during every test run we perform:
read more


Lancaster Products
920 Mechanic Street
Lebanon, PA 17046
Local: 717.273.2111
Toll Free: 800.447.7351
© Lancaster Products
Lancaster Products High Shear Counter-Current Mixers are highly effective in their ability to mix and pelletize in one machine and one process, but Lancaster Mixers are also built to last.
Many of our machines are still operating after decades of use. We continue to supply parts to many vintage year machines still in operation.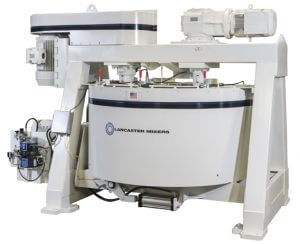 Lancaster Products machines are built with a robust construction that provides structural durability and are designed to allow for replacement of wear parts as needed to extend the operational life of our machines instead of total machine replacement. To our customers this translates to lower Total Cost of Ownership and higher return on investment than other mixers. With proper maintenance, Lancaster Products mixers are very long-lived machines.
read more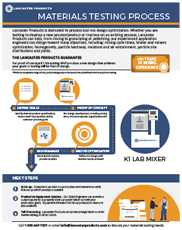 Lancaster Products is dedicated to process and mix design optimization. Whether you are looking to develop a new process/product or improve on an existing process, Lancaster Products can help. From mixing to granulating or pelletizing, our experienced application engineers can design toward many objectives, including: mixing cycle times, binder and minors optimization, homogeneity, particle hardness, moisture and air entrainment, particle size distributions and yields.
read more