Transform your Granulation Process
with One Step Mix-Pelletizing
High Shear Counter-Current Mixing Technology: improve mixing productivity, reduce mix times and increase yields
Lancaster Products High-Performance Mixing and Pelletizing Machines provide one-step convenience for a wide range of application options.
High Shear Mixing Results
We produce the most efficient and effective mixing technology available today: high shear counter-current mixing – yielding higher throughput, more homogenous outputs and the flexibility of a one-step granulation and pelletization machine.
GAME CHANGING MIXING TECHNOLOGY
ONE STEP PELLETIZING/ GRANULATING SYSTEMS

Increased yields, much higher throughput, and better mixing productivity

Diverse mixing and pelletizing applications

Rugged, dependable, and world-class equipment

Homogenize powdered materials of different densities quicker and more effectively

Create homogeneous pellets that consistently deliver precise ingredient formulations

Deliver pellet size range tight tolerances and higher yields than possible with most other machinery

Alter the pellet size range from batch to batch with no changes to formulation or equipment to create products for different markets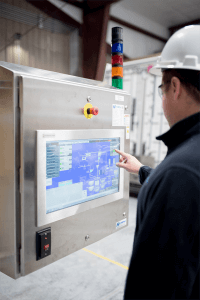 As part of Lancaster Products' mission to deliver industry's most effective and efficient materials processing equipment, we constantly evaluate for areas to improve our equipment design. While we often hear from machine operators how well our equipment holds up after decades of use in the most demanding environments, our equipment can benefit greatly from advances in software and technology. As we work to continually modernize our high shear mixers, the advances in controls technology can improve Lancaster Mixers performance and capabilities.
Lancaster Mixers counter current high shear mixing action provides for rapid homogenization along with the ability to granulate and pelletize within tight tolerances. Advanced controls design allows for a more accurate and customizable mixing process resulting in improved yields, rapid mix times and improved product reproducibility.
read more
LANCASTER PRODUCTS HIGH SHEAR MIXER FEATURES
Lancaster Products combines decades of mixing experience, working across multiple industries, with the finest granulating and pelletizing mixer technology.
Our line of high shear counter-current mixers can:
Mix and pelletize in the same operation, supplanting the need for multiple pieces of mixing and pelletizing equipment in a process.
Rapidly homogenize multiple ingredients with majors in a mix resulting in higher quality products and reduced reaction times.
Mix and granulate bulk material in a variety of industries including building materials, high performance ceramics, fertilizers, flat panel glass, refractory and recycling of waste materials.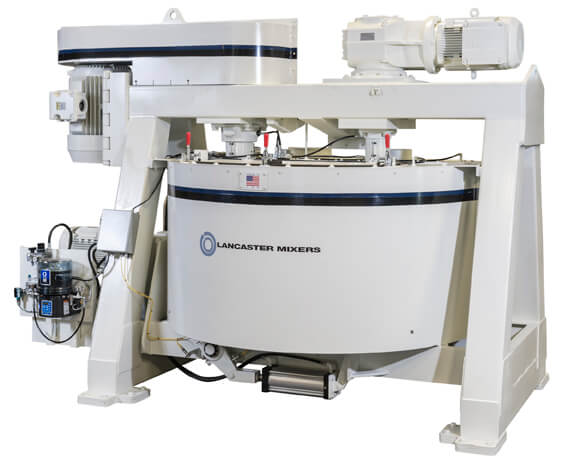 KEY BENEFITS OF OUR TECHNOLOGY
All in ONE Machines – For blending, Pelletizing, granulating, Slurrying, Dissolving, De-Dusting and Reacting.
Faster Mixing
Less Additives
No Dead Zones
Continual Material Removal
Works with a Variety of Materials
Variable Speeds
We make high-throughput industrial mixing machines for customers in industries as diverse as ceramics, glass, refractories, and proppants. Our engineers and manufacturing team design, build and support our line of high-throughput material processing equipment to your specific requirements.