Low Shear – High Volume Mixers with Counter-Current Technology.
Lancaster Products L-Series counter-current mixers are equipped with hi-torque, low shear, rotating plow blades. The L-Series mixer can come with muller wheels as an option, which combines a kneading, rubbing, or smearing action of a mortar and pestle along with the intensive mixing of the counter-current system. L-Series industrial mixers can be manual, fully automatic or a combination of both and can be used for research, testing or production.
Lancaster L-Series Mixers are ideal for:
Low shear or low energy mixing
Suitable for Shear Thickening or Non-Newtonian materials
Mixing, slow or delayed chemical reactions
Capacities from: 0.1 cu ft to 80 cu ft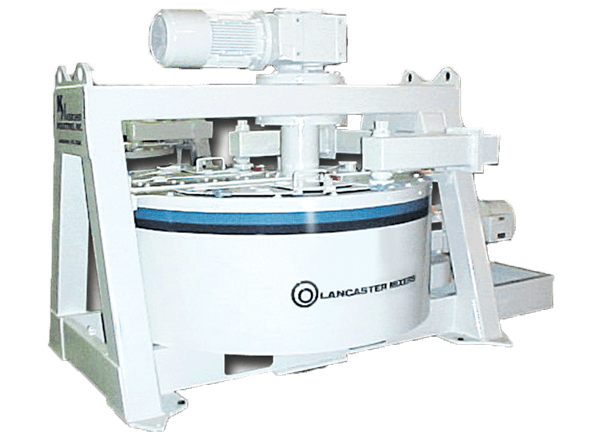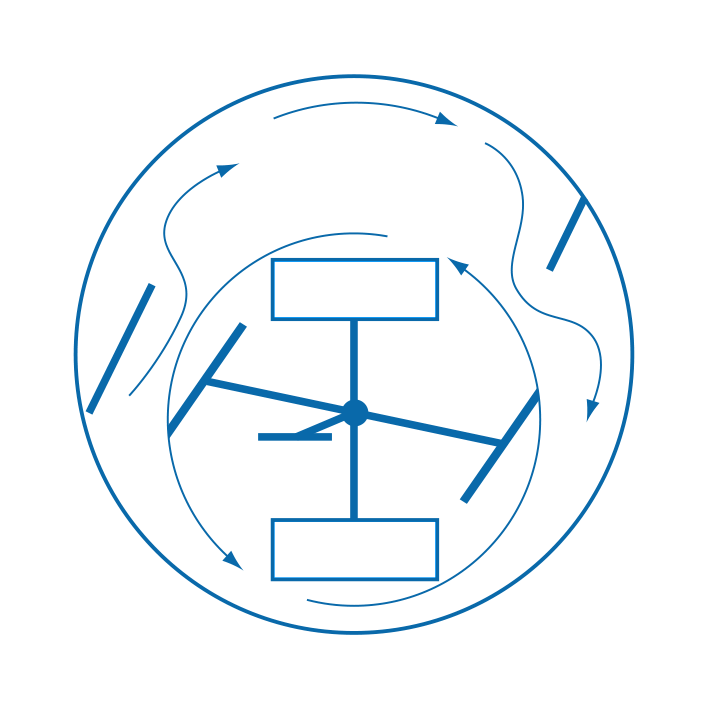 Lancaster Products engineering staff can assist in selecting the appropriate mixing tools depending on the characteristics of the materials to be processed.
Low Shear tooling options include:
Plow action alone, or plow with mulling wheels
Fork tines or cutters can be substituted for plows
When mulling action is desired, the mulling wheels are adjusted above the mixing pan bottom to clear the largest grain size. This feature prevents particle size change or destruction.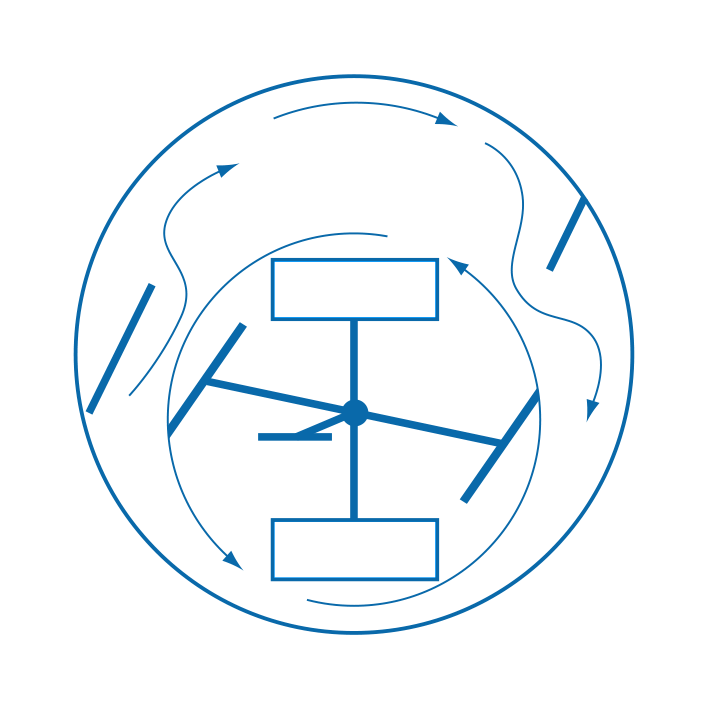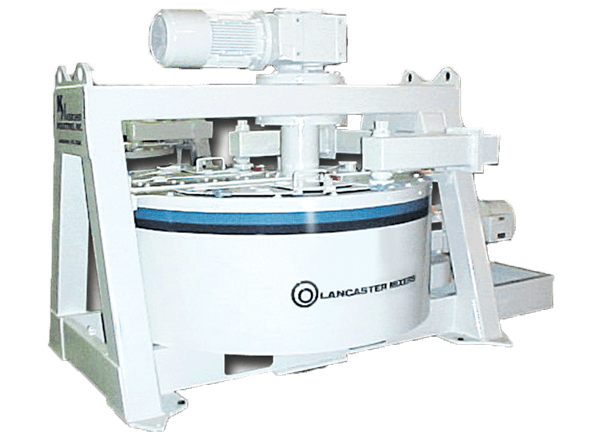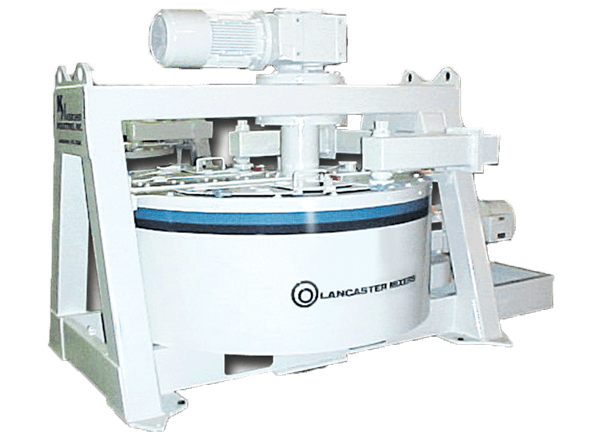 The counter-current mixing action of the Lancaster Mixer is widely accepted as the most effective technique for consistent uniformity and thoroughness. Simply stated, counter-current action occurs when the pan rotates in one direction, while the mixing tools rotate in the other.
The rotating mixing pan conveys the material to the counter-rotating tool assembly. This results in countless cross-over of layers with maximum particle travel both vertically and horizontally, without depending on free fall.
Depending on the material and application, mulling can be an important addition to mixing. Equipping Lancaster Mixers with muller assemblies imparts a kneading and smearing action of a mortar and pestle needed for some applications such as foundry sands, along with the intensive mixing of the counter-current system.
LOW SHEAR MIXING APPLICATIONS: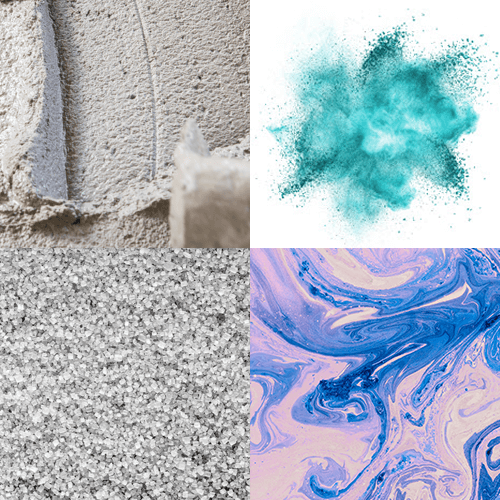 Look to the Lancaster Products L-Series Mixer for advanced techniques for mixing solids or solids with liquids. Lancaster L-Series low-shear mixers can be adapted to process dusty, abrasive, corrosive, highly viscous or explosive materials and can be used for research, testing or production.
Lancaster Products L-Series counter-current industrial mixing equipment can handle materials from powders to pastes – regardless of differences in particle sizes, shapes, weights, and hardness.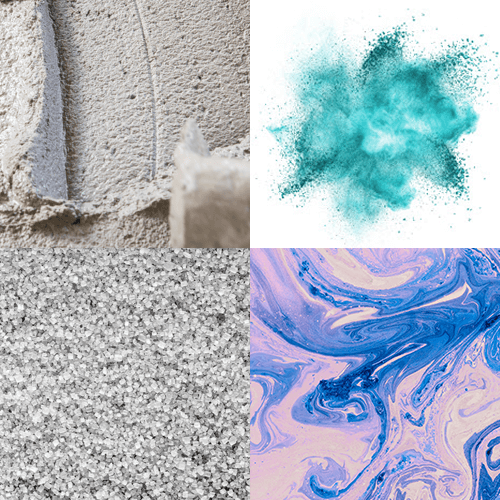 L-Series Low-Shear Mixers

Lancaster Products
920 Mechanic Street
Lebanon, PA 17046
Local: 717.273.2111
Toll Free: 800.447.7351
© Lancaster Products
Traditional processes for manufacturing fertilizer require many steps and different types of equipment. It is common for systems to include multiple dryers, a mill/pulverizer for size reduction of dried material, pin mixer/pug mill for mixing of additives and raw materials, a pelletizer and multiple conveyors to facilitate the process. If this seems like a complex process that requires high levels of work, energy and maintenance, we agree.
Lancaster Products engineers can optimize existing complex fertilizer pelleting processes or design new streamlined systems to help you realize multiple benefits, including a reduction in physical footprint and an improvement in the characteristics and reproducibility of your pelletized product. By utilizing a Lancaster Products K-Series High Shear Mixer to replace a mill and disc pelletizer, you not only reduce system complexity but also gain the ability to begin processing with raw materials at higher moisture levels. The counter-current mixing action in a Lancaster Mixer allows for one-step mixing and pelletizing with rapid mix times.

read more
Since the introduction of the original K-series mixer in 1986, Lancaster Products High Shear Mixers have been designed to produce the best mixing and pelletizing results for our customers. Lancaster Mixers superior performance is due to our multi-tool configuration, counter current mixing action and variable tooling speed capability.
Multi Tool Configuration
Lancaster Mixers can be configured with three independent variable speed mixing tools: the mixing rotor, the plow and the rotating pan. These three tools work in concert to provide the best mixing results. The primary mixing tool is the high-speed rotor. The plow and rotating pan both work to move material into the main rotor's path. The three mixing tools are so efficient at mixing, there are no dead spots inside of the mixing cavity and every piece of material passes through the mixing rotor every few seconds. Additionally, a sidewall scraper is positioned against the pan sides to prevent caking and buildup of material on the pan itself.
read more