Ceramics
Lancaster Products has deep experience blending, mixing and pelletizing materials in the ceramics industry.  Our High Shear Counter-Current Mixers excel in homogenizing powdered materials of different densities. Lancaster Products Mixers provide high-intensity mixer preparation of glazes for ceramics.
Our mixing action produces reduced process times and improved productivity, and produces a more homogeneous solution for glazes and other applications.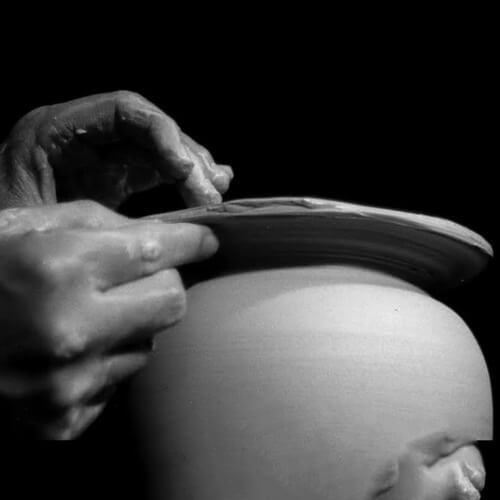 Granulation of the raw material for improved quality and strength for pressed tile.

Preparation of the slip for use in the casting process for sanitary ceramics and technical ceramics.

Preparation of plastic bodies for extrusion and formable bodies.

The ability to prepare the dry raw materials and the plastic body in a single mixer.

Excellent distribution of additives even in very small quantities.

Simple corrections in moisture when required.

Reduced processing time allows higher throughput from a smaller machine.
Lancaster Mixers provide high intensity slip preparation for castable shapes. Our mixers result in reduced processing times versus the standard preparation in a blunger. Reduced aging times for the slip occur because of the high shear and desalination of the clay particles during processing. This results in the ability to cast the slip immediately after preparation without the typical 8-12 day aging period.
Lancaster Mixers are used extensively in ceramic proppant preparations that include the mixing of raw materials and the graduation of the materials for green pellet production. This process can be completed with clay-based proppants, fly ash based proppants and many other materials that can be fired into a final proppant product.
Call 1-800-447-7351 or Contact Us to talk to a Lancaster Products Representative about your ceramics needs.

Lancaster Products
920 Mechanic Street
Lebanon, PA 17046
Local: 717.273.2111
Toll Free: 800.447.7351
Email: [javascript protected email address]
Office Hours:
Mon - Fri: 8:00 am - 5:00 pm
The high-speed rotor is the primary mixing and pelletizing tool in industrial high shear mixers and in many ways, it is the most utilized part of the machine. But rotor wear is also a good leading indicator of your machine's overall operating condition as it is a direct result of material processing. Chances are, if the rotor is worn, there is other preventative maintenance to be done.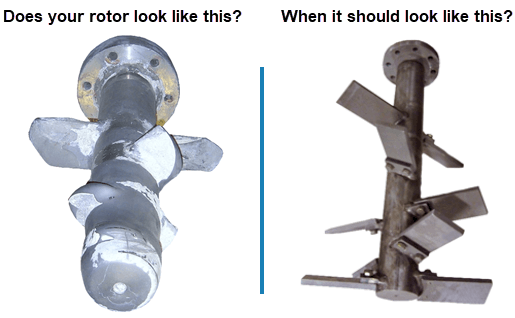 read more
Industrial mixers are built to run and withstand a great deal of abuse, however, regular preventive maintenance efforts can help keep your mixer running like new. The two most critical components that can affect the life of your mixer are lubrication and inspection of working tools. Below is an overview of the in-depth information provided in our full maintenance schedule available for download below.

Lubrication: Proper lubrication can encompass multiple areas on your mixer, not just the shaft seals of the mixing tool. Lubrication of all seals as well as drive gears, discharge valves and other locations where bearings are utilized is the best way to extend the life of your mixer. Automated lubrication systems on larger production mixers help maintain proper lubrication intervals, but regular visual inspection should be scheduled to assure the system is working properly.
read more