Building Materials
Lancaster Products has extensive experience in mixing, blending and agglomerating building materials.  The Lancaster Mixer is a durable machine that is perfectly suited for processing a wide variety of quality building materials such as dry mortar, grout, concrete, specialty concrete products, clay and lightweight build aggregate.
Lancaster Products High Shear Mixers produce superior repeatable results for quality materials. The intensive blending action imparts a tremendous amount of energy into the mix allowing for more homogenous mixes and shorter processing times than can be achieved with conventional ribbon or paddle mixers.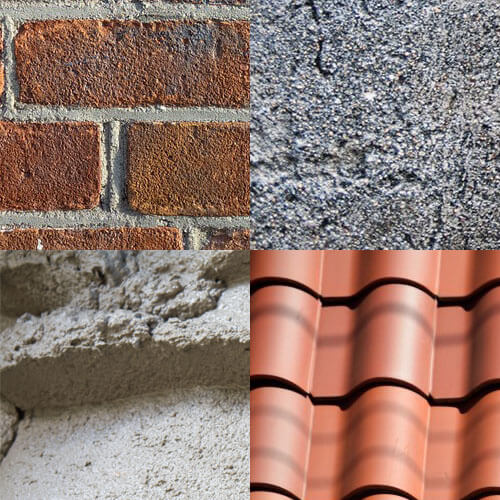 Due to the high energy generated from the mixing tools in a Lancaster High Shear Mixer, we are able to blend multiple grout components including very small portions of colorant to ensure a homogeneous mixture is created in every batch processed.
A complete system design can be accomplished to include raw material feed systems, bulk bag unloading equipment, day storage bins, batching and weighing systems, mixing and controlled feed to the bagging system.
Lancaster Products Mixers are used to produce UHPC (Ultra High-Performance Concrete). Our mixers are used for concrete testing for many state highway departments. Because of the excellent mixing characteristics of the Lancaster Mixer, there is an improved distribution of cement and pigments within the mixture.  Our mixers produce an excellent consistency and quality thereby reducing flaws in high visibility facing concrete.
Lancaster Mixers excel at providing superior homogeneity, final chemistry, economy of moisture, and overall efficiency in the manufacturing process.  Lancaster Mixers are used to produce a wide variety of clay products through both clay body process and extrusion processes.  In addition, the pelletizing, high intensive action of the Lancaster Products Mixer is being employed to produce cutting-edge products such as high strength clay body proppants and clay filaments for robotic additive manufacturing.
Pottery Clay Body Products
Earthenware
Stoneware
Porcelain
Extruded Products
Architectural terra cotta
Tiles
Clay piping
Complete batch system designs include formulation adjustment controls to accommodate a wide range of formulations within in a single Lancaster Products Mixer. Consistent blending of multiple clays, including very small portions of colorant, ensure a repeatable homogeneous mixture for every batch processed. Lancaster Mixers are used to blend raw materials to produce expanded clay products for use commercial decorating or as a lightweight aggregate in the building industry.
Specialty Epoxy Preparation
Lancaster High Shear Mixers are the perfect tool for specialty epoxy blending.  Our Lancaster mixing technology, is used for custom color flooring system additives where consistently repeatable colors and textures are required.
Specialty Concrete Preparation
Lancaster Products Mixers are the perfect tool for specialty cement blending.  Spray applications of these blends have been used in the process of reinforcing tunnel walls.
Through the efficient homogeneous blending of cement with fly ash additives, our mixing technology promotes high strength concrete possessing the attributes of improved workability, reduced process water demand, as well as minimum shrinkage and permeability.
Our Lancaster Products Mixer high intensive blending technology promotes consistently repeatable colored cement & stucco products.
Call 1-800-447-7351 or Contact Us to talk to a Lancaster Products Representative about your building material needs.

Lancaster Products
920 Mechanic Street
Lebanon, PA 17046
Local: 717.273.2111
Toll Free: 800.447.7351
Email: [javascript protected email address]
Office Hours:
Mon - Fri: 8:00 am - 5:00 pm
The high-speed rotor is the primary mixing and pelletizing tool in industrial high shear mixers and in many ways, it is the most utilized part of the machine. But rotor wear is also a good leading indicator of your machine's overall operating condition as it is a direct result of material processing. Chances are, if the rotor is worn, there is other preventative maintenance to be done.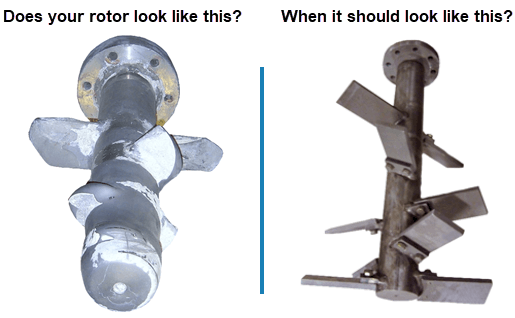 read more
Industrial mixers are built to run and withstand a great deal of abuse, however, regular preventive maintenance efforts can help keep your mixer running like new. The two most critical components that can affect the life of your mixer are lubrication and inspection of working tools. Below is an overview of the in-depth information provided in our full maintenance schedule available for download below.

Lubrication: Proper lubrication can encompass multiple areas on your mixer, not just the shaft seals of the mixing tool. Lubrication of all seals as well as drive gears, discharge valves and other locations where bearings are utilized is the best way to extend the life of your mixer. Automated lubrication systems on larger production mixers help maintain proper lubrication intervals, but regular visual inspection should be scheduled to assure the system is working properly.
read more