Lancaster Products Mixing technology transforms waste streams into valuable products.

---
Lancaster Products High Shear Mixers are used in a wide variety of industries to repurpose waste materials into viable products. Waste materials can be mixed, densified and agglomerated in the same operation – allowing waste materials to be reintroduced into production streams or to be used as a stand-alone or additive in separate products.
Repurposing WASTE material application
Lancaster Products High-Shear Mixers have been used successfully to re-purpose previously discarded materials for use in the development of new products or reintroduction to production streams.  This results in a more environmentally friendly handling of material as well as reducing hazardous waste that is landfilled, stored in ponds etc.
Some applications include:
Pelletizing waste by-product sulfur for fertilizer

Pelletizing carbon black for flowability and better handling

Pelletizing synthetic gypsum for fertilizer

Agglomerating of fly ash for building and road aggregate

Granulating fly ash into cold set ceramic

Repurposing dry scrubber material into  lightweight cat litter

Pelletizing iron oxide dust for re-introduction into production furnaces

Pelletizing raw chicken manure for use in fertilizers.
The high intensive action of the Lancaster High Intensive Mixers provides the opportunity to use relatively small amounts of additive materials needed to transform a waste material. The smaller amounts of additives mean lower production costs when using a more expensive material that may provide added product benefits.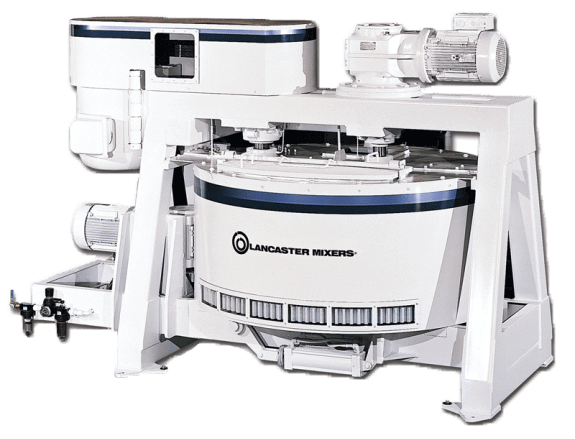 Call 1-800-447-7351 or Contact Us to talk to a Lancaster Products Representative about your waste repurposing needs.

Lancaster Products
920 Mechanic Street
Lebanon, PA 17046
Local: 717.273.2111
Toll Free: 800.447.7351
Email: [javascript protected email address]
Office Hours:
Mon - Fri: 8:00 am - 5:00 pm
The high-speed rotor is the primary mixing and pelletizing tool in industrial high shear mixers and in many ways, it is the most utilized part of the machine. But rotor wear is also a good leading indicator of your machine's overall operating condition as it is a direct result of material processing. Chances are, if the rotor is worn, there is other preventative maintenance to be done.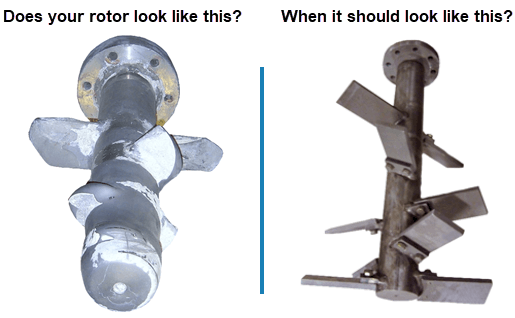 read more
Industrial mixers are built to run and withstand a great deal of abuse, however, regular preventive maintenance efforts can help keep your mixer running like new. The two most critical components that can affect the life of your mixer are lubrication and inspection of working tools. Below is an overview of the in-depth information provided in our full maintenance schedule available for download below.

Lubrication: Proper lubrication can encompass multiple areas on your mixer, not just the shaft seals of the mixing tool. Lubrication of all seals as well as drive gears, discharge valves and other locations where bearings are utilized is the best way to extend the life of your mixer. Automated lubrication systems on larger production mixers help maintain proper lubrication intervals, but regular visual inspection should be scheduled to assure the system is working properly.
read more