Glass
Lancaster Products High Shear Mixers are used for the batch preparation of various types of glass, such as sheet glass, bottle glass, automotive glass, artisan's glass, and the high-precision, flat panel glass used in the majority of the world's LCD and LED thin glass applications.
The Lancaster Mixer produces granulation of the raw glass batch materials. Granulation of the raw materials can result in reduced melting times in the furnace and an overall reduction of the energy required to melt the raw materials in the glass furnace. Granulation of raw materials can also reduce any demixing problems.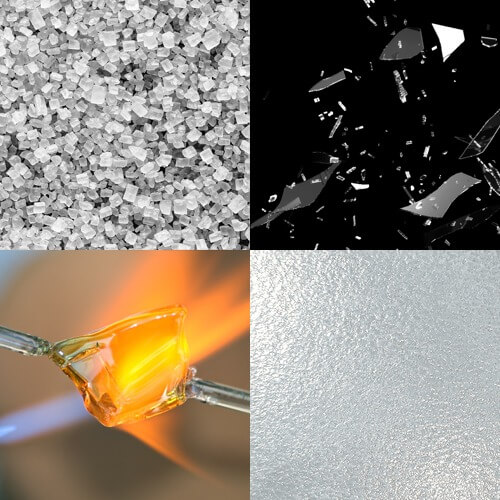 Advantages of Lancaster High Shear Mixers In The Glass Industry:
Reduced mixing times

Higher homogeneity of the end mixture

Reduction in energy required from the melting furnace

Reduced iron contamination due to the reduced wear in the mixer because of the rotating mixing pan used to transport the material into the mixing tool

Consistent mixing of all raw materials, even when they have different densities, particle sizes and grain shapes
A cleaner glass batch preparation process can be produced with the Lancaster Mixer. Reduction of dust and easier handling and transport of the material is accomplished by mixing and blending the glass batch with water in the Lancaster Mixer prior to the introduction to the furnaces.

Lancaster Products Roll Crushers are used extensively by glass manufacturers to reduce recycled glass prior to reintroduction into the furnace.  Our double roll crushers are designed to reduce, in a single pass, material previously requiring primary and secondary crushing for reintroduction into the production stream.

The high intensity mixing action produced by a Lancaster Mixer produces foam glass more efficiently than using a horizontal paddle style blender. This mixing process produces reduced process times and a higher quality mixture. The foam glass is typically used as a light weight aggregate in the building industry.
Call 1-800-447-7351 or
[javascript protected email address]

to talk to a Lancaster Products Representative about your ceramics needs.

Lancaster Products
920 Mechanic Street
Lebanon, PA 17046
Local: 717.273.2111
Toll Free: 800.447.7351
© Lancaster Products
January 4, 2019
For Immediate Release

LEBANON, Pennsylvania – The new and completely redesigned website offers visitors richer insight into the Company's high efficiency mixing, pelletizing and crushing solutions for a wide variety of industries and materials.
read more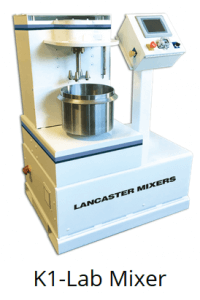 Our last post focused on our experience in concept testing and how it applies to our high shear mixer sample testing process. This post will dig in a little deeper and provide insight into the breadth of data we provide to our customers when they commission Lancaster Products to provide sample testing for them.
Over the past 30 years, we have collaborated with our customers to perform proof of concept testing in our K1 laboratory mixers for thousands of materials samples. The desired outcome of the testing is customer dependent but typical requirements are along the lines of pelletizing/granulating to specific size ranges and desired yields, mixing to achieve homogenization, or reduced reaction times of existing processes. Outcomes provided are 1) proof of concept in achieving the desired product, and/or 2) optimization of the current mix processes. Our engineers perform the tests in our controlled laboratory, log all key information in our database, and share all data with our customers for future reference. Below is a list that summarizes some of the information we collect during every test run we perform:
read more