Automated Systems can provide higher productivity for your Lancaster Mixers or other processing equipment.
Lancaster Products designs and manufactures automated systems to control and automate your material storage, transporting and batching processes. Bulk material storage and automatic batching require less manual movement of materials and produce faster batching times, which means better labor and equipment utilization.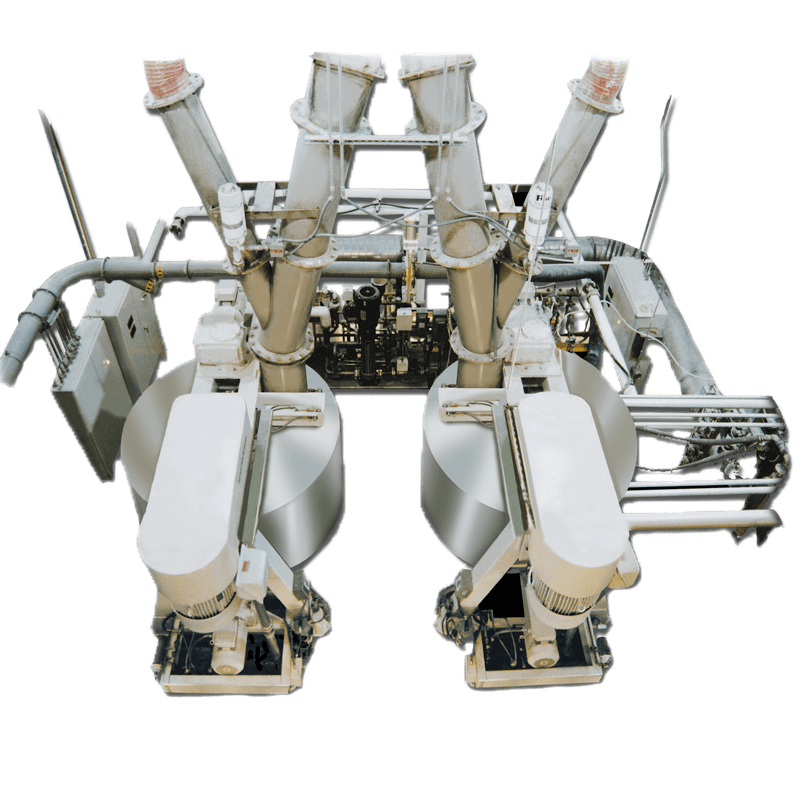 ADVANTAGES OF AUTOMATED SYSTEMS
Our systems result in a lower cost of materials, as bulk bag or truckload material prices are generally lower and the cost of purchasing and disposing bags is eliminated. Bulk material storage and handling usually requires less space than manual bag handling methods.
Automatic batching produces a more accurate dispensing of materials and is more reliable than manual methods. It also can provide full batch traceability.
Finally, a Lancaster System means less , less labor, less dust emissions into your plant, and less direct contact between your employees and materials – all providing a healthier, more pleasant, and more productive place to work.
Lancaster Products can custom design an automated system to meet your material storage, transporting and batching processing needs. A custom system may be as simple as a day bin with a screw feeder and weigh hopper for the batching of a major ingredient. Other systems may be as complete as a multi-story batching tower with bulk silo storage, pneumatic material conveying, individual batching of all materials, real time inventory, and a computer printout of every batch for complete traceability for quality control.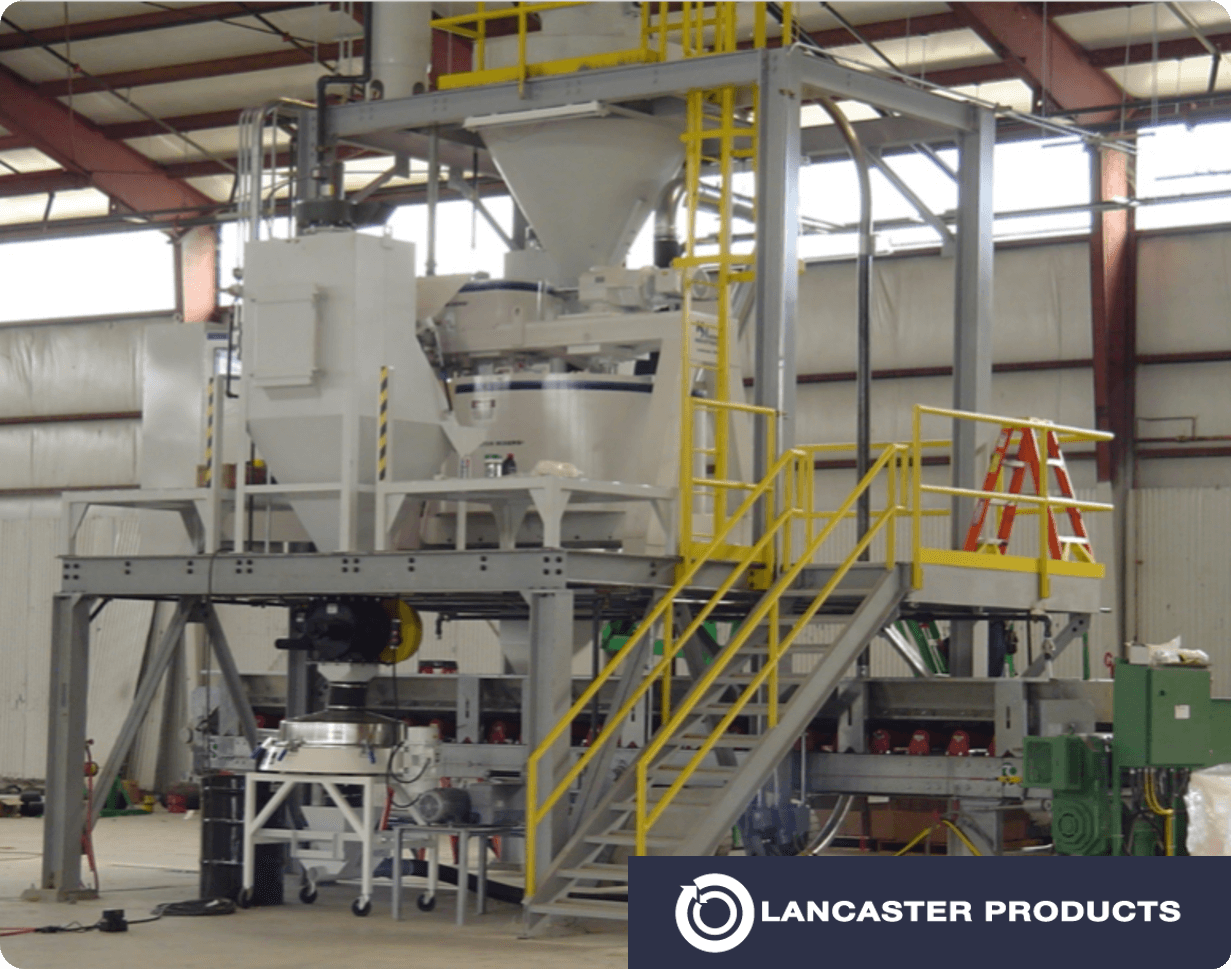 The photo above is a Lancaster System ready for transport from our manufacturing facility. Although most systems are assembled on the customer's site, some systems can be fully assembled and shipped from our facility.

Lancaster Products
920 Mechanic Street
Lebanon, PA 17046
Local: 717.273.2111
Toll Free: 800.447.7351
© 2019 Lancaster Products
January 4, 2019
For Immediate Release

LEBANON, Pennsylvania – The new and completely redesigned website offers visitors richer insight into the Company's high efficiency mixing, pelletizing and crushing solutions for a wide variety of industries and materials.
read more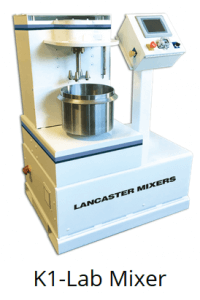 Our last post focused on our experience in concept testing and how it applies to our high shear mixer sample testing process. This post will dig in a little deeper and provide insight into the breadth of data we provide to our customers when they commission Lancaster Products to provide sample testing for them.
Over the past 30 years, we have collaborated with our customers to perform proof of concept testing in our K1 laboratory mixers for thousands of materials samples. The desired outcome of the testing is customer dependent but typical requirements are along the lines of pelletizing/granulating to specific size ranges and desired yields, mixing to achieve homogenization, or reduced reaction times of existing processes. Outcomes provided are 1) proof of concept in achieving the desired product, and/or 2) optimization of the current mix processes. Our engineers perform the tests in our controlled laboratory, log all key information in our database, and share all data with our customers for future reference. Below is a list that summarizes some of the information we collect during every test run we perform:
read more