Ceramics
Lancaster Products has deep experience blending, mixing and pelletizing materials in the ceramics industry.  Our High Shear Counter-Current Mixers excel in homogenizing powdered materials of different densities. Lancaster Products Mixers provide high-intensity mixer preparation of glazes for ceramics.
Our mixing action produces reduced process times and improved productivity, and produces a more homogeneous solution for glazes and other applications.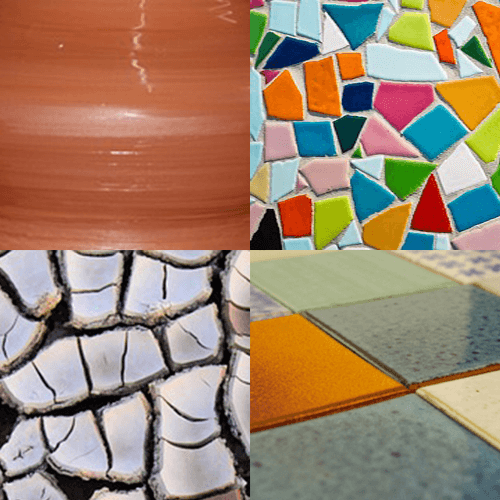 Granulation of the raw material for improved quality and strength for pressed tile.

Preparation of the slip for use in the casting process for sanitary ceramics and technical ceramics.

Preparation of plastic bodies for extrusion and formable bodies.

The ability to prepare the dry raw materials and the plastic body in a single mixer.

Excellent distribution of additives even in very small quantities.

Simple corrections in moisture when required.

Reduced processing time allows higher throughput from a smaller machine.
Lancaster Mixers provide high intensity slip preparation for castable shapes. Our mixers result in reduced processing times versus the standard preparation in a blunger. Reduced aging times for the slip occur because of the high shear and desalination of the clay particles during processing. This results in the ability to cast the slip immediately after preparation without the typical 8-12 day aging period.
Lancaster Mixers are used extensively in ceramic proppant preparations that include the mixing of raw materials and the graduation of the materials for green pellet production. This process can be completed with clay-based proppants, fly ash based proppants and many other materials that can be fired into a final proppant product.
Call 1-800-447-7351 or
[javascript protected email address]

to talk to a Lancaster Products Representative about your ceramics needs.

Lancaster Products
920 Mechanic Street
Lebanon, PA 17046
Local: 717.273.2111
Toll Free: 800.447.7351
© Lancaster Products
January 4, 2019
For Immediate Release

LEBANON, Pennsylvania – The new and completely redesigned website offers visitors richer insight into the Company's high efficiency mixing, pelletizing and crushing solutions for a wide variety of industries and materials.
read more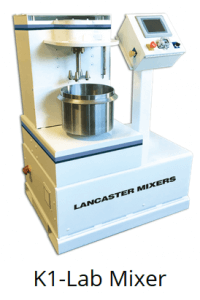 Our last post focused on our experience in concept testing and how it applies to our high shear mixer sample testing process. This post will dig in a little deeper and provide insight into the breadth of data we provide to our customers when they commission Lancaster Products to provide sample testing for them.
Over the past 30 years, we have collaborated with our customers to perform proof of concept testing in our K1 laboratory mixers for thousands of materials samples. The desired outcome of the testing is customer dependent but typical requirements are along the lines of pelletizing/granulating to specific size ranges and desired yields, mixing to achieve homogenization, or reduced reaction times of existing processes. Outcomes provided are 1) proof of concept in achieving the desired product, and/or 2) optimization of the current mix processes. Our engineers perform the tests in our controlled laboratory, log all key information in our database, and share all data with our customers for future reference. Below is a list that summarizes some of the information we collect during every test run we perform:
read more