These special reports describe the core principles of Lancaster Products' high shear, counter-current technologies.
Counter-Current Rotating Pan Mixers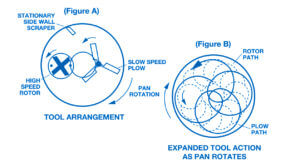 Mixing Intensity versus Mixing Time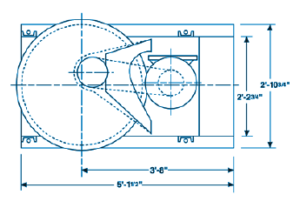 Mix-granulating with K-series Mixer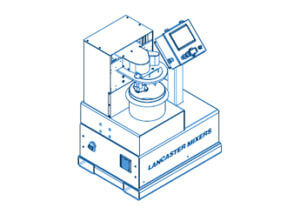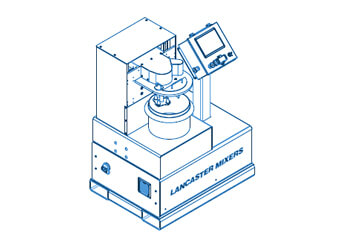 Refractory Applications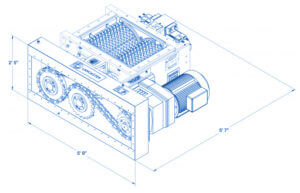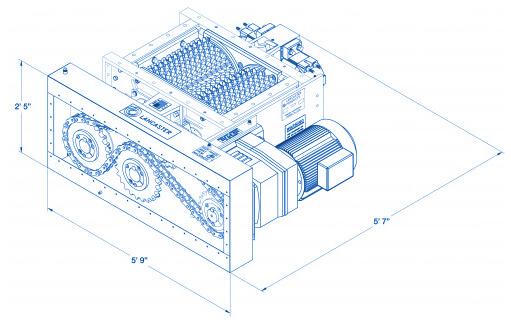 Ferrite Processing from A Mixing Perspective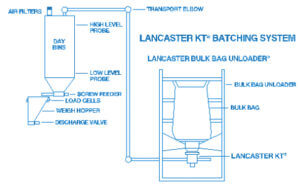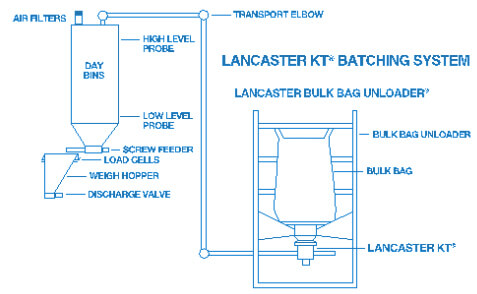 Technology Overview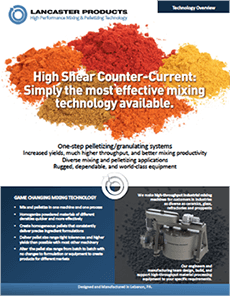 High Shear Mixers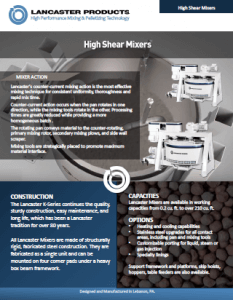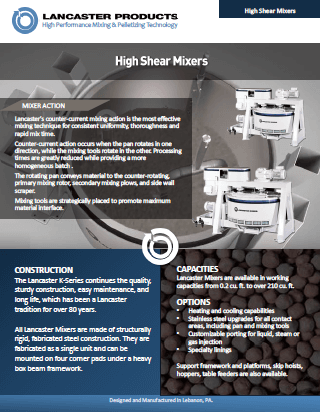 K-1 High Shear Lab Mixer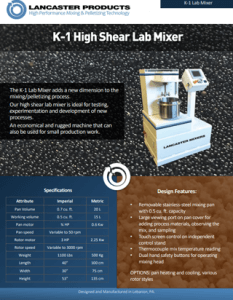 K3-K3.5 High Shear Mixers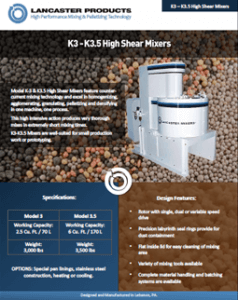 K4-K10 High Shear Mixers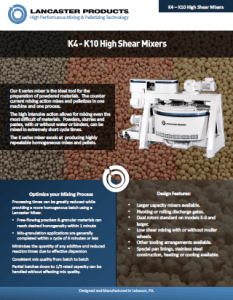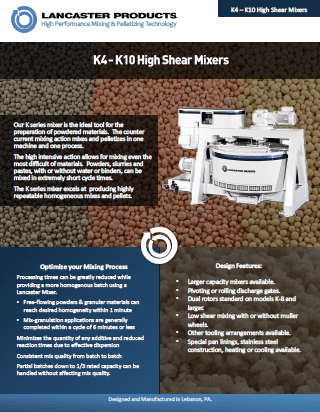 Roll Crushers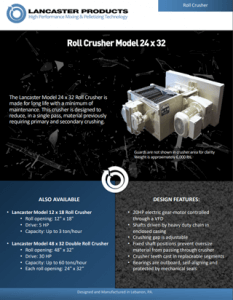 Testing & Rental Services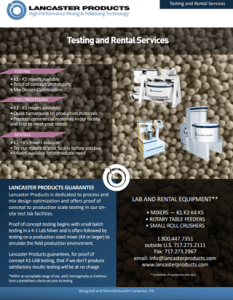 Low Shear Mixers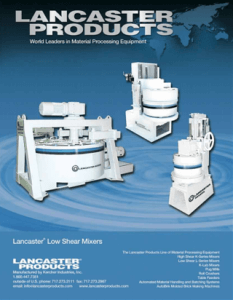 Materials Testing Process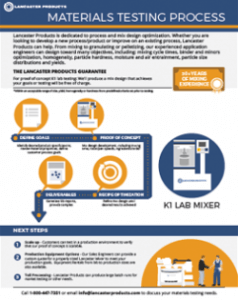 Optimizer Your Fertilizer Pelletizing Process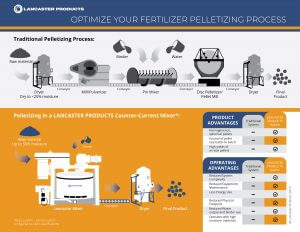 Lancaster Products
920 Mechanic Street
Lebanon, PA 17046
Local: 717.273.2111
Toll Free: 800.447.7351
© Lancaster Products
Many fertilizer processing facilities were originally setup with 5 or more large pieces of processing equipment systematically connected with conveyors for a minimum of 9 pieces of equipment to convert raw materials into fertilizer. The amount of work, energy, and maintenance that goes into maintaining a complex system like this is very costly.
Lancaster Products can optimize existing fertilizer pelletizing plants or establish new fertilizer processing facilities. Our counter-current, high shear mixers have several product and operating advantages over the complex, traditional systems.

read more
Since the introduction of the original K-series mixer in 1986, Lancaster Products High Shear Mixers have been designed to produce the best mixing and pelletizing results for our customers. Lancaster Mixers superior performance is due to our multi-tool configuration, counter current mixing action and variable tooling speed capability.
Multi Tool Configuration
Lancaster Mixers can be configured with three independent variable speed mixing tools: the mixing rotor, the plow and the rotating pan. These three tools work in concert to provide the best mixing results. The primary mixing tool is the high-speed rotor. The plow and rotating pan both work to move material into the main rotor's path. The three mixing tools are so efficient at mixing, there are no dead spots inside of the mixing cavity and every piece of material passes through the mixing rotor every few seconds. Additionally, a sidewall scraper is positioned against the pan sides to prevent caking and buildup of material on the pan itself.
read more