These special reports describe the core principles of Lancaster Products' high shear, counter-current technologies.
Counter-Current Rotating Pan Mixers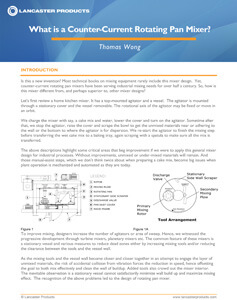 Mixing Intensity versus Mixing Time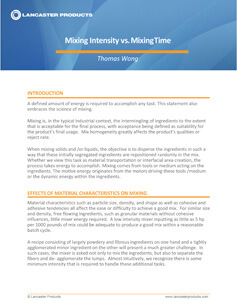 Mix-granulating with K-series Mixer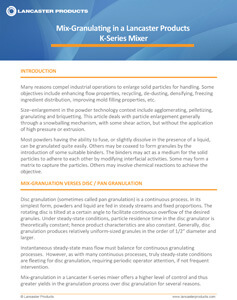 Refractory Applications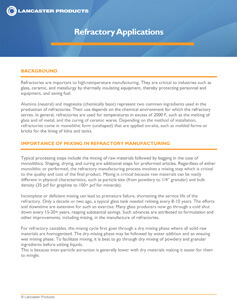 Ferrite Processing from A Mixing Perspective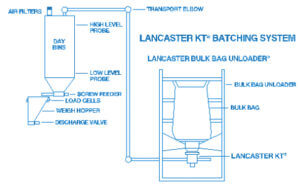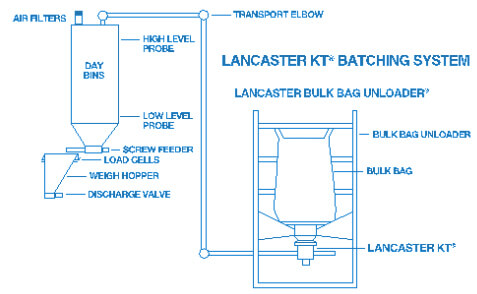 Technology Overview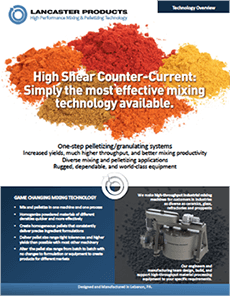 High Shear Mixers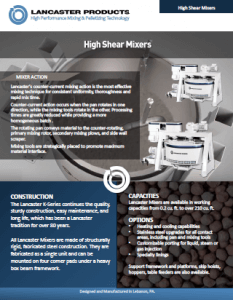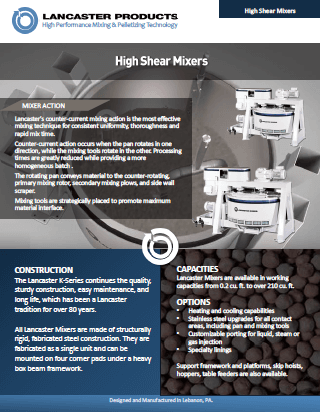 K-1 High Shear Lab Mixer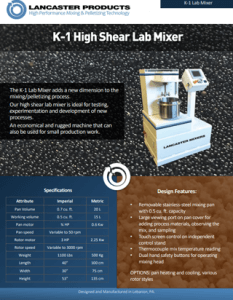 K3-K3.5 High Shear Mixers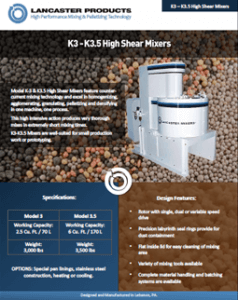 K4-K10 High Shear Mixers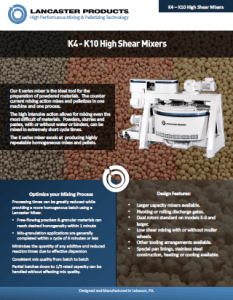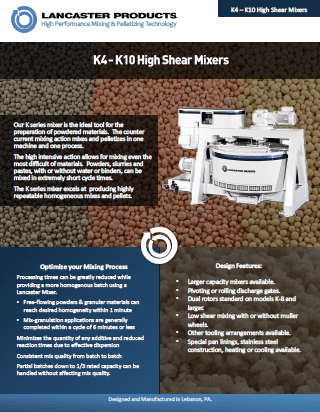 Roll Crushers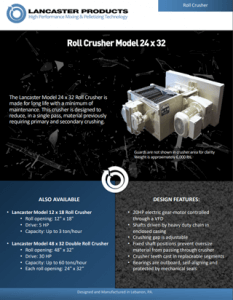 Testing & Rental Services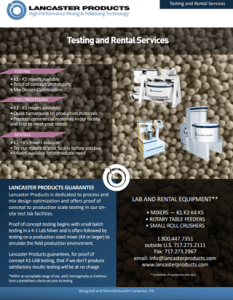 Low Shear Mixers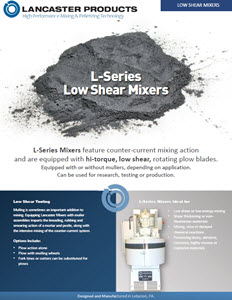 Materials Testing Process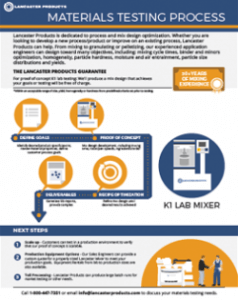 Optimizer Your Fertilizer Pelletizing Process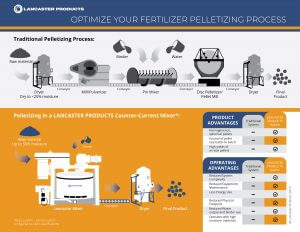 Highwater Clays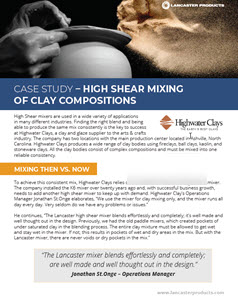 Lancaster Products
920 Mechanic Street
Lebanon, PA 17046
Local: 717.273.2111
Toll Free: 800.447.7351
© Lancaster Products
In January of 2020, Lancaster Products/Kercher Enterprises acquired the assets of Bradley Pulverizer and we are thrilled to add over 130 more years of industry experience to our 70+ years. While each will continue to operate as 3 separate businesses, we are already leveraging the benefits of the new acquisition. When Curt Snyder (owner) first explored this opportunity he immediately identified 5 primary synergies between the businesses that would benefit from cross-company collaboration and improve efficiencies to benefit our organizations as well as our combined pool of clients.
In just a short amount of time a strategic plan has been instituted to align the best of all 3 companies with a focus on the following:
read more

High Shear mixers are used in a wide variety of applications in many different industries. Finding the right blend and being able to produce the same mix consistently is the key to success at Highwater Clays, a clay and glaze supplier to the arts & crafts industry. The company has two locations with the main production center located in Ashville, North Carolina. Highwater Clays produces a wide range of clay bodies using fireclays, ball clays, kaolin, and stoneware clays. All the clay bodies consist of complex compositions and must be mixed into one reliable consistency.
read more