Lancaster Products Mixing technology transforms waste streams into valuable products.
---
Lancaster Products High Shear Mixers are used in a wide variety of industries to repurpose waste materials into viable products. Waste materials can be mixed, densified and agglomerated in the same operation – allowing waste materials to be reintroduced into production streams or to be used as a stand-alone or additive in separate products.
Repurposing WASTE material application
Lancaster Products High-Shear Mixers have been used successfully to re-purpose previously discarded materials for use in the development of new products or reintroduction to production streams.  This results in a more environmentally friendly handling of material as well as reducing hazardous waste that is landfilled, stored in ponds etc.
Some applications include:
Pelletizing waste by-product sulfur for fertilizer

Pelletizing carbon black for flowability and better handling

Pelletizing synthetic gypsum for fertilizer

Agglomerating of fly ash for building and road aggregate

Granulating fly ash into cold set ceramic

Repurposing dry scrubber material into  lightweight cat litter

Pelletizing iron oxide dust for re-introduction into production furnaces

Pelletizing raw chicken manure for use in fertilizers.
The high intensive action of the Lancaster High Intensive Mixers provides the opportunity to use relatively small amounts of additive materials needed to transform a waste material. The smaller amounts of additives mean lower production costs when using a more expensive material that may provide added product benefits.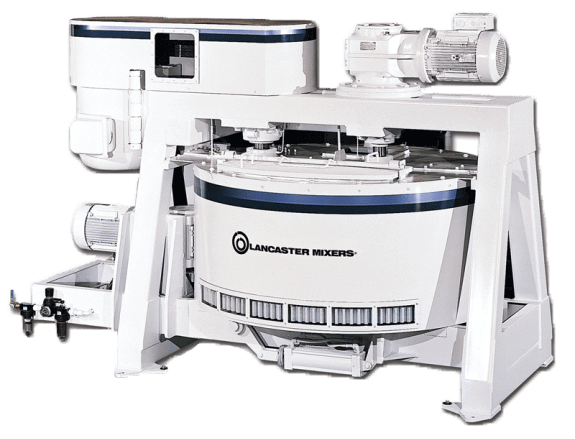 Call 1-800-447-7351 or info@lancasterproducts.com to talk to a Lancaster Products Representative about your waste repurposing needs.

Lancaster Products
920 Mechanic Street
Lebanon, PA 17046
Local: 717.273.2111
Toll Free: 800.447.7351
© Lancaster Products
January 4, 2019
For Immediate Release

LEBANON, Pennsylvania – The new and completely redesigned website offers visitors richer insight into the Company's high efficiency mixing, pelletizing and crushing solutions for a wide variety of industries and materials.
read more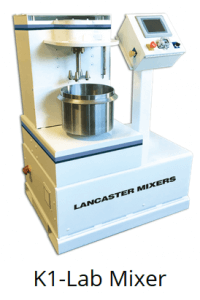 Our last post focused on our experience in concept testing and how it applies to our high shear mixer sample testing process. This post will dig in a little deeper and provide insight into the breadth of data we provide to our customers when they commission Lancaster Products to provide sample testing for them.
Over the past 30 years, we have collaborated with our customers to perform proof of concept testing in our K1 laboratory mixers for thousands of materials samples. The desired outcome of the testing is customer dependent but typical requirements are along the lines of pelletizing/granulating to specific size ranges and desired yields, mixing to achieve homogenization, or reduced reaction times of existing processes. Outcomes provided are 1) proof of concept in achieving the desired product, and/or 2) optimization of the current mix processes. Our engineers perform the tests in our controlled laboratory, log all key information in our database, and share all data with our customers for future reference. Below is a list that summarizes some of the information we collect during every test run we perform:
read more