Ensuring Maximum Performance of Your Lancaster Products Mixers and Equipment.
Lancaster Products has been an industry leader for mixing and material handling solutions for more than 70 years. Because Lancaster Products are built to last, our commitment to our customers extends well beyond the warranty period. We place an emphasis on keeping our customer's machines running at top efficiency with our genuine factory-direct spare parts and maintenance services.
LANCASTER PRODUCTS GENUINE PARTS
The failure of component parts can cause costly disruptions and delay production schedules. Lancaster Products provides a full array of factory genuine replacement parts specifically designed and specified for the Lancaster Machine. All Lancaster Products parts must pass stringent quality requirements to ensure high performance standards. Using Lancaster Products genuine spare parts and services avoids problems such as premature failure and lower performance that might be experienced with a third-party part.

Employing Lancaster Products factory spare parts has proven to be the best way to protect your investment from poor performance. All our parts are designed to work together seamlessly to provide superior and sustainable performance, ensuring your machine operates as well as the day it was installed. In addition, we recommend keeping high wear parts in stock to ensure minimal downtime. We stock a full range of replacement parts that can be quickly deployed anywhere in the world our equipment may reside.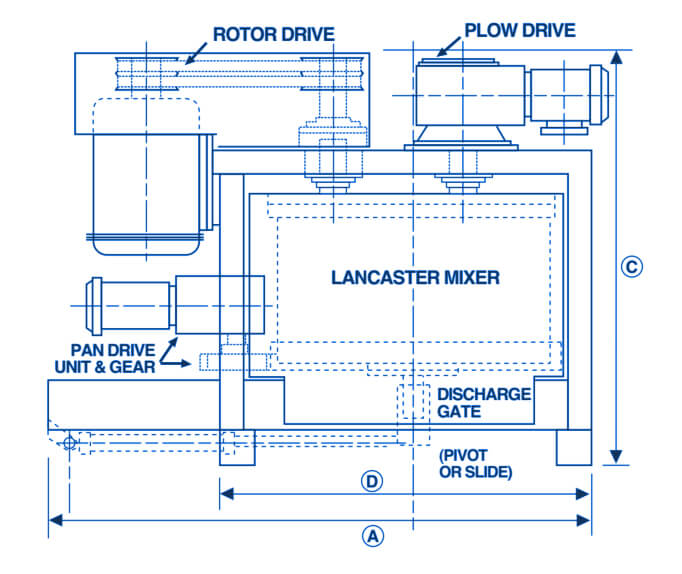 We also offer equipment rentals for testing or production. Customers can try equipment in their own facilities over a period of time so other factors related to the equipment itself such as footprint, size, location, electric and air, etc. can be evaluated as well. It is during these test runs that unanticipated issues are often identified and addressed, thus helping in both the proof of concept of the process itself, as well as any equipment modifications that may be required to fit the needs of the application.
Lancaster Products offers a variety of equipment rental possibilities. We have a fleet of K-Series high shear mixers in a variety of sizes from the K1-LAB (0.5 ft. 3 capacity) to the K5 (24 ft. 3 capacity)* that is ready for use by companies looking to run sample processing on-site in their own facility. We offer rental terms of various durations.
*Availability of Equipment may vary.
Representative Spares list
Mixer tooling

Seals

Drive components

Bearings

Valves

Liners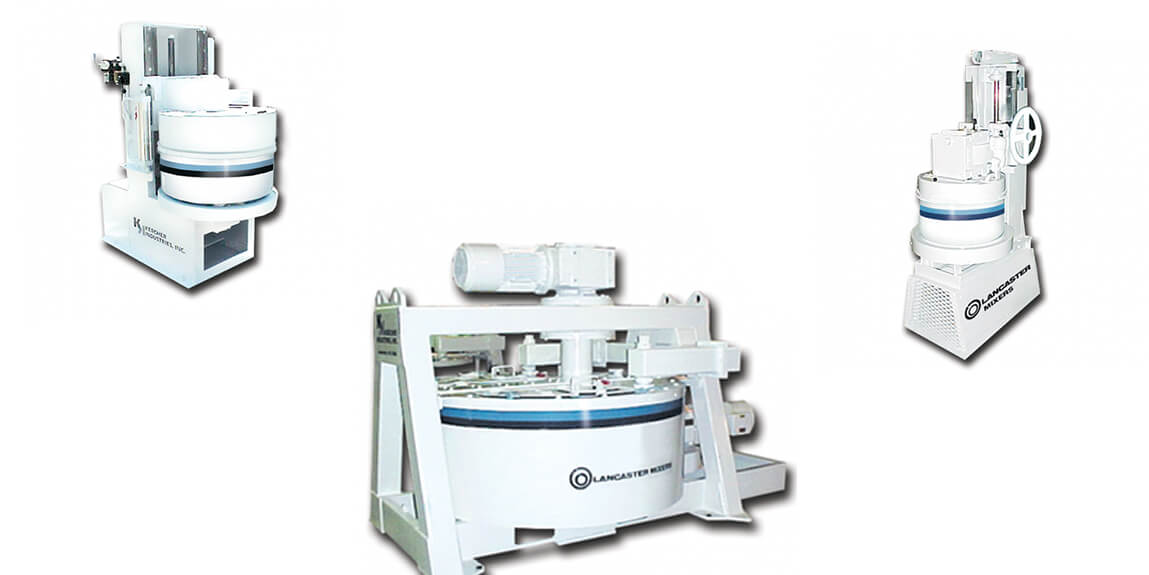 MAINTENANCE AND REPAIR SERVICES
Lancaster also offers field maintenance and repair services. Our service technicians are intimate with Lancaster Products machines and can efficiently repair and service at your location minimizing downtime while ensuring that your Lancaster machine is operating at peak performance.
No one knows your Lancaster Mixer better than us. Lancaster Products Technicians can be deployed to your site for minor repairs or major upgrades. Older machines can be modernized to include the latest technology or repaired to run as good as new.
Call 1-800-447-7351 or Contact Us to talk to a Lancaster Products Representative about your spare parts or rental needs.

Lancaster Products
920 Mechanic Street
Lebanon, PA 17046
Local: 717.273.2111
Toll Free: 800.447.7351
© Lancaster Products
In January of 2020, Lancaster Products/Kercher Enterprises acquired the assets of Bradley Pulverizer and we are thrilled to add over 130 more years of industry experience to our 70+ years. While each will continue to operate as 3 separate businesses, we are already leveraging the benefits of the new acquisition. When Curt Snyder (owner) first explored this opportunity he immediately identified 5 primary synergies between the businesses that would benefit from cross-company collaboration and improve efficiencies to benefit our organizations as well as our combined pool of clients.
In just a short amount of time a strategic plan has been instituted to align the best of all 3 companies with a focus on the following:
read more

High Shear mixers are used in a wide variety of applications in many different industries. Finding the right blend and being able to produce the same mix consistently is the key to success at Highwater Clays, a clay and glaze supplier to the arts & crafts industry. The company has two locations with the main production center located in Ashville, North Carolina. Highwater Clays produces a wide range of clay bodies using fireclays, ball clays, kaolin, and stoneware clays. All the clay bodies consist of complex compositions and must be mixed into one reliable consistency.
read more