Ensuring Maximum Performance of Your Lancaster Mixer
Lancaster Products has been the industry leader for mixing and material handling solutions for more than 30 years. Because Lancaster Products are built to last, our commitment to our customers extends well beyond the warranty period. We place an emphasis on keeping our customer's machines running well with our factory genuine spare parts and maintenance services.
MAINTENANCE AND REPAIR SERVICES
Lancaster also offers field maintenance and repair services. Our service technicians are intimate with Lancaster Products machines and can efficiently repair and service at your location minimizing downtime while ensuring that your Lancaster machine is operating at peak performance.
No one knows your Lancaster Mixer better than us. Lancaster Products Technicians can be deployed to your site for minor repairs or major upgrades. Older machines can machines can be modernized to include the latest technology or repaired to run as good as new.
Representative Spares list
Mixer tooling
Seals
Drive components
Bearings
Valves
Liners
LANCASTER PRODUCTS GENUINE PARTS
The failure of component parts can cause costly disruptions and delay production schedules. Lancaster Products provides a full array of factory genuine replacement parts specifically designed and specified for the Lancaster Machine. All Lancaster Products parts must pass stringent quality requirements to ensure high performance standards. Using Lancaster Products genuine spare parts and services avoids problems such as premature failure and lower performance that might be experienced with a third-party part.
Employing Lancaster Products factory spare parts has proven to be the best way to protect your investment from poor performance. All our parts are designed to work together seamlessly to provide superior and sustainable performance, ensuring your machine operates as well as the day it was installed. In addition, we recommend keeping high wear parts in stock to ensure minimal downtime. We stock a full range of replacement parts that can be quickly deployed anywhere in the world our equipment may reside.
Call 1-800-447-7351 or email

[javascript protected email address]

to talk to an Aftermarket Specialist about spare parts and service needs

Lancaster Products
920 Mechanic Street
Lebanon, PA 17046
Local: 717.273.2111
Toll Free: 800.447.7351
© Lancaster Products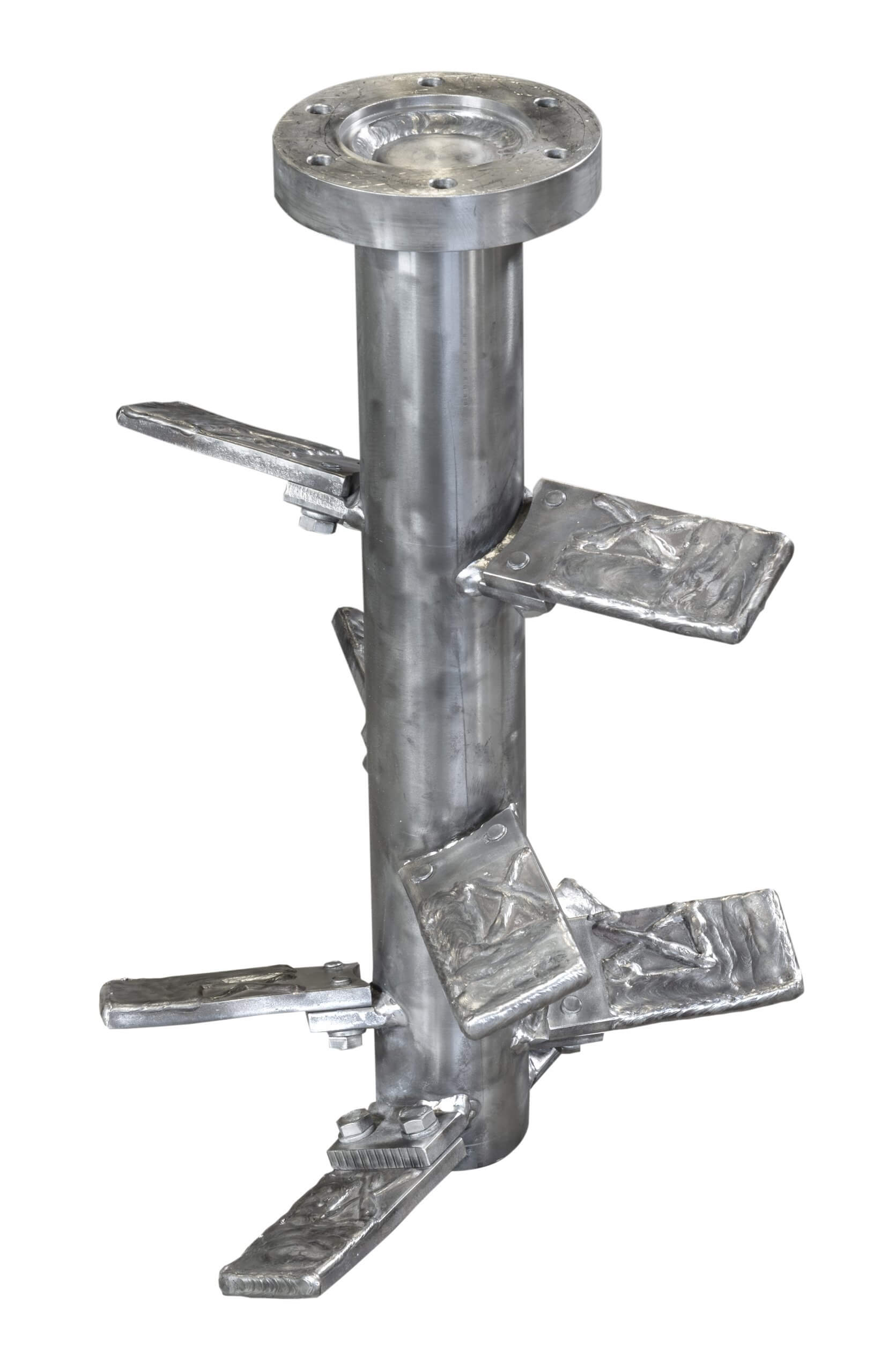 In addition to the rotating pan, all high shear mixers manufactured by Lancaster Products larger than a K3.5 have two independently motor driven mixing tools inside the pan which are responsible for proper mixing, pelletizing, and granulating of materials: the plow and the high speed rotor.  The plow continually sweeps the entire surface of the pan bottom to prevent material from accumulating on the bottom and enhances the overall mixing action.  However, the most important tool of all is the high-speed rotor, which rotates counter direction to the pan causing a shearing action inside of the mixing cavity.  This high-speed rotor not only agitates the mixture, but significantly influences the control of the entire process.  While there are just two main style of standard rotors, we can custom configure the rotor to optimize all mixing processes.
read more
Traditional processes for manufacturing fertilizer require many steps and different types of equipment. It is common for systems to include multiple dryers, a mill/pulverizer for size reduction of dried material, pin mixer/pug mill for mixing of additives and raw materials, a pelletizer and multiple conveyors to facilitate the process. If this seems like a complex process that requires high levels of work, energy and maintenance, we agree.
Lancaster Products engineers can optimize existing complex fertilizer pelleting processes or design new streamlined systems to help you realize multiple benefits, including a reduction in physical footprint and an improvement in the characteristics and reproducibility of your pelletized product. By utilizing a Lancaster Products K-Series High Shear Mixer to replace a mill and disc pelletizer, you not only reduce system complexity but also gain the ability to begin processing with raw materials at higher moisture levels. The counter-current mixing action in a Lancaster Mixer allows for one-step mixing and pelletizing with rapid mix times.

read more