Lancaster Products Pug Mills simply and economically blend and feed a wide variety of materials and additives.
Lancaster Products Pug Mills are custom designed to meet your exact job requirements. They are available in a variety of construction materials. Lancaster Products Pug Mills are available in sizes ranging from the small 1/20 hp laboratory mixer, up to 300 ton/hour with our large twin shaft production models.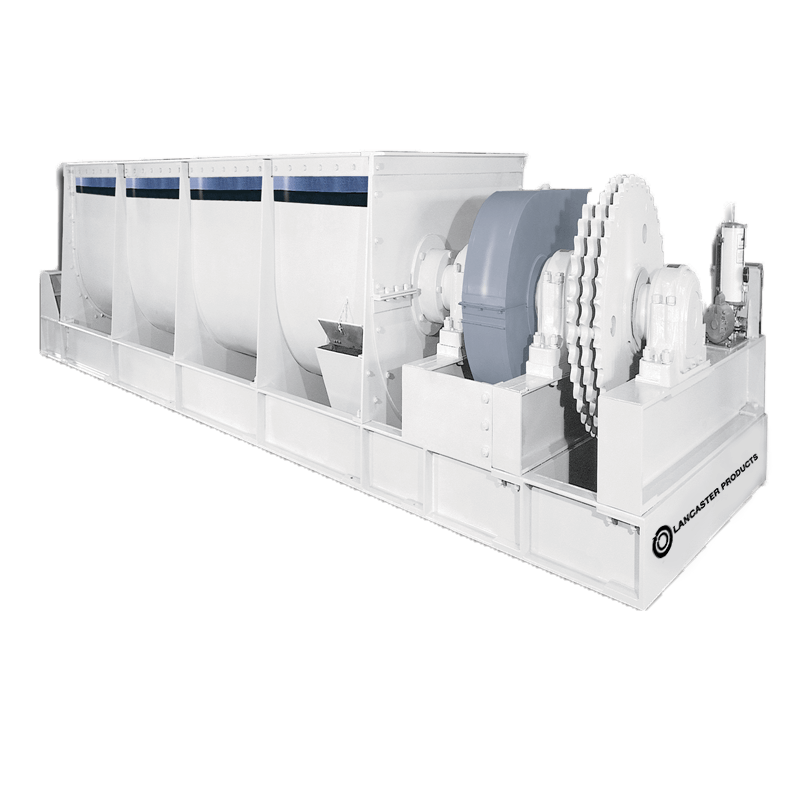 Lancaster Products Pug Mills are designed for continuous operation. Primary materials are introduced to the charging end of the Lancaster Products Pug Mill. The rotating pug mill shaft and blade assemblies mix the materials as they are transported through the pug mill. Additional liquids or other additives can be introduced during the mixing of the materials through the process. The mixed material is continuously discharged from the exit port of the mixer. The Lancaster Products Pug Mill can be used to mix or cool materials as well as transporting materials.
Lancaster Products Pug Mills are rigidly constructed of structural and plate steel. The pug mill shafts and blades are made of high strength alloy steels. Collapsible type wear-resisting blades, replaceable wear resistant liners, and heating jackets are available. Lancaster Pug Mills are individually designed to meet your specific application needs.
The rotating shafts are available in either single or double shaft configurations. The replaceable mixing blades are pitch variable and can be fixed blade or break-away blade construction. The blades are also available in various shapes and materials of construction and coatings.
The Pug Mills are available with a variety of attachments for adding dry or wet additives to the mix or for heating/cooling of the mix. Manual or automatic material storage and handling systems can also be provided.
Quality workmanship and materials result in minimum maintenance and insure trouble-free performance through years of service. From engineering to finished product, Lancaster Pug Mills represent your best value.
Single or double shaft models
High tensile alloy steel shafts
Standard tub, or jacketed for steam, oil or water
Open or closed end types
Round or square bottom troughs with or without covers
Blades are offered in a wide selection of designs and alloys
Selection of right or left side, or end, or bottom discharge
Automatic controls
One piece or sectional wear-resisting trough liners

Lancaster Products
920 Mechanic Street
Lebanon, PA 17046
Local: 717.273.2111
Toll Free: 800.447.7351
© Lancaster Products
BRADLEY PULVERIZER ACQUIRED BY LANCASTER PRODUCTS OWNER
Allentown, Pennsylvania, January 17th, 2020 – Bradley Pulverizer is pleased to announce new ownership. Lancaster Products & Kercher Enterprises' owner Curt Snyder acquired the assets of Bradley Pulverizer through an affiliate effective on January 14th, 2020. Bradley Pulverizer specializes in the design, manufacture, and supply of pulverizing systems for fine and semi-fine grinding of hard, friable, abrasive materials for various applications throughout the world.
read more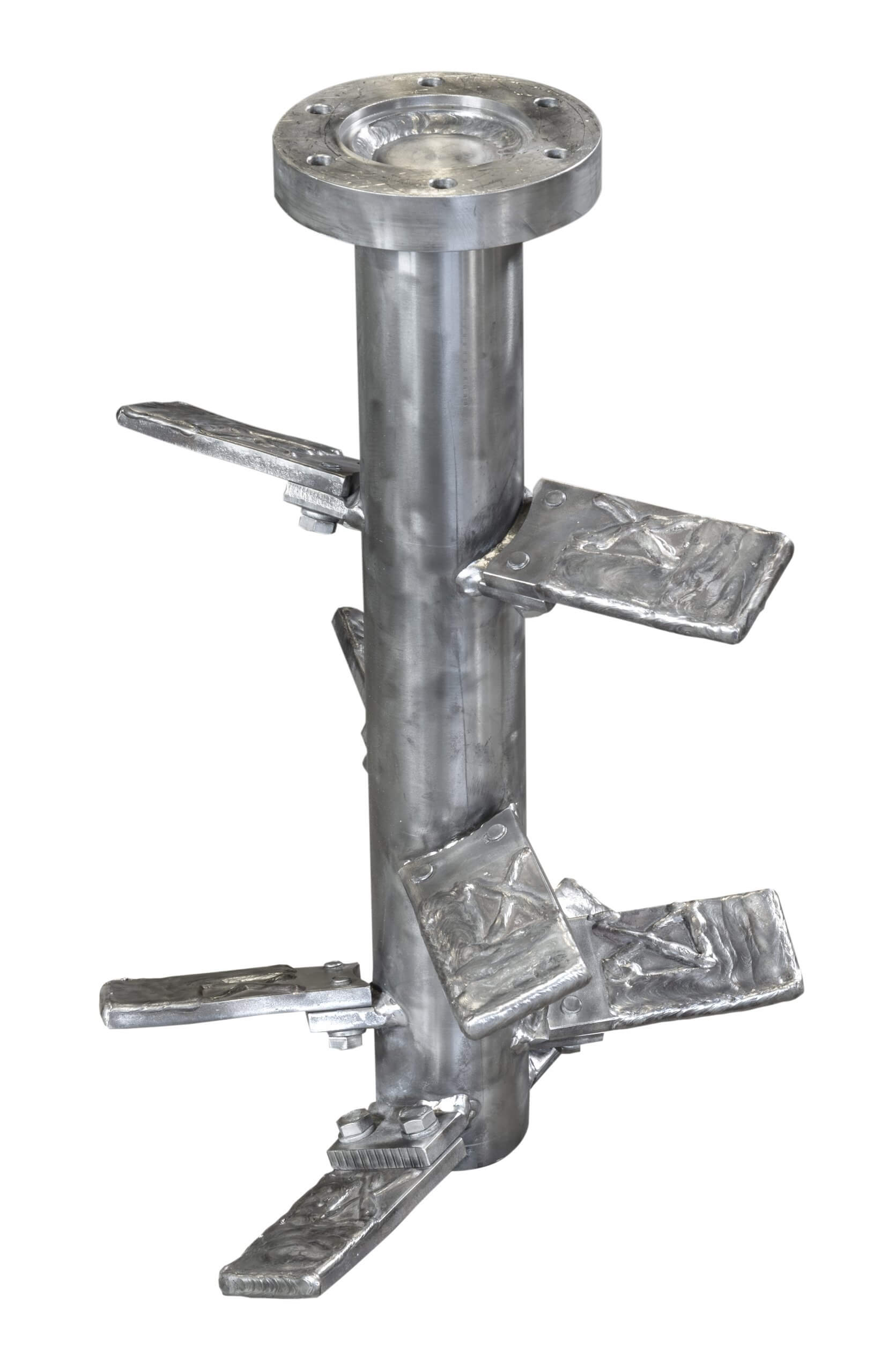 In addition to the rotating pan, all high shear mixers manufactured by Lancaster Products larger than a K3.5 have two independently motor driven mixing tools inside the pan which are responsible for proper mixing, pelletizing, and granulating of materials: the plow and the high speed rotor.  The plow continually sweeps the entire surface of the pan bottom to prevent material from accumulating on the bottom and enhances the overall mixing action.  However, the most important tool of all is the high-speed rotor, which rotates counter direction to the pan causing a shearing action inside of the mixing cavity.  This high-speed rotor not only agitates the mixture, but significantly influences the control of the entire process.  While there are just two main style of standard rotors, we can custom configure the rotor to optimize all mixing processes.
read more